FS Emeric: FontSmith's latest sans serif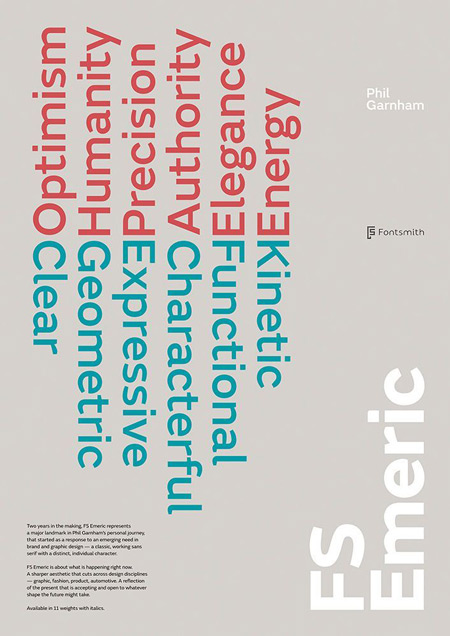 FontSmith's newest typeface, FS Emeric, is just gorgeous. It comes in 22 weights in total, the ExtraLight version being my personal favorite.
The printed brochure to introduce FS Emeric is just gorgeous.
The font in context, here a weather forecast app or a directions board.
FontSmith also commissioned famous designers to create posters with FS Emeric, most are just beautiful.