New fonts of the week
Every day new fonts are released, let's take a look at some of the best fonts published in the past seven days.
Four seasons
Four seasons is a display handwritten typeface inspired by nature and its changes in summer, spring, fall and winter.
Pasarela
Pasarela is a display typeface inspired by the new culture of fashion in the streets.
Cooper Black Italic Pro
Cooper Black Italic Pro is a digital interpretation of Oz Cooper's original Cooper Black Italic that features OpenType swash caps as alternate glyphs alongside the full upper and lower case character set.
MFC Falconer
The inspiration source for MFC Falconer Monogram is an unusual hand-drawn design from a vintage embroidery publication which relies on rigid geometric letterforms to create an upward stepping framework.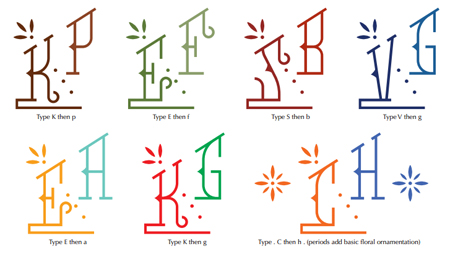 Eydis
Eydis Regular is a casual script font that retains the original texture of the stroke on the paper. This font has good legibility as body type and strong expressiveness to be used as headlines or logotypes in all media requirements.
Naive
Naïve is a handwritten serif font designed by Fanny Coulez and Julien Saurin from the french foundry La Goupil Paris. The three weights of this new parisian typography can be enhanced with three weights of two alternates fancy glyphs for each letter, the "Fantaisies", to improve your designs and bring a more poetic and unusual feeling.