New fonts of the week
Every day new fonts are released, let's take a look at some of the best fonts published in the past seven days.
Panforte serif
Panforte serif is a cute serif font family with 6 weights and styles and a nice handmade feel to it.
Ghost town
Ghost Town cool cartoonish western-style font family.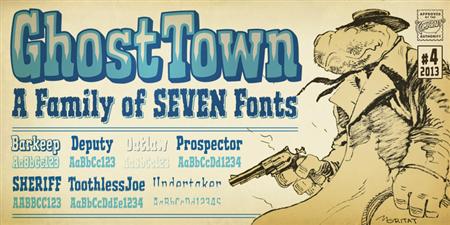 Bistecca
Bistecca is a condensed serif font. Highly readeable, it was created for headlines, captions and stylish text blocks.
Taller
For anybody with a love for barcodes or a nineties nostalgia comes a tall, decorative, sans serif font designed to create text patterns with a strongvertical emphasis.
Zulia Pro
Zulia Pro is a nice script font inspired by brush calligraphy.