Amelia Basic: a humanist sans-serif with 12 styles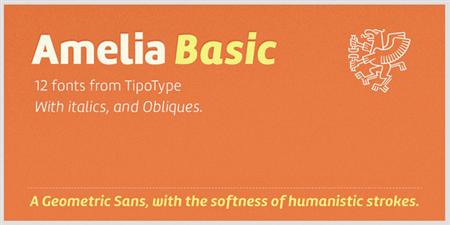 Amelia Basic is a fantastic font family from Tipotype that mixes the geometric side of a sans font with the softness of humanistic strokes.
Far from basic, Amelia's family includes 12 different styles, an Up version with a calligraphic touch, and multiple character sets. We're so sure you'll love adding it to your typography toolbox that for a limited time through this Mighty Deal, you can get Amelia Basic for only $17!