A' Design Awards & Competition – Winners
For years now, this international competition has been rewarding excellency in design and giving exposure to designers from all around the globe. With millions of designs released every year, it becomes crucial to take part in such competitions and benefit from the exposure that comes from it.
A' Design Award can now brag a proven experience in providing a fair platform for designers to compete. It goes further than just showing work you did, but it also allows you to sell your design ideas to companies. Read all you need to know about this unique design competition here.
In this post, you can discover some of the winners. For more information, please check out the press release.
Lynko Freestanding Modular System
By Natalia Geci
Different sized metal frames and wooden hinges create an innumerable amount of configurations. These self standing structures can be clothes hangers, office panels , dividing screens, children's puppet theatre. The system comes with accessories such as mirrors, hooks, hangers, trays , shelves, leather or fabric pockets , etc. The frames can be moved by the hinges to adapt to any space. When needed it can be folded flat for storage or easy transport. At any time more frames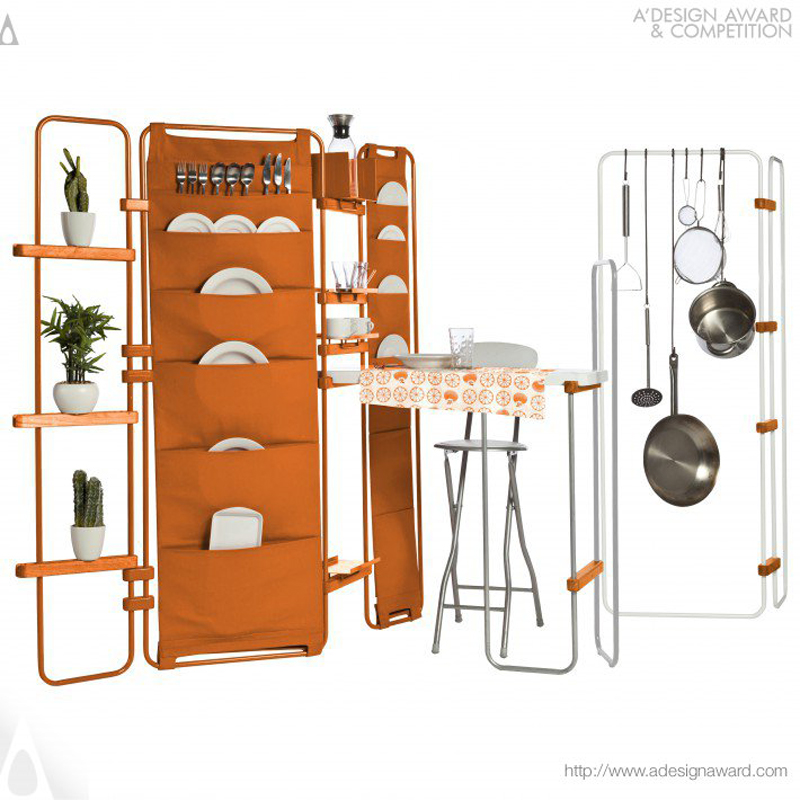 ANGLE Bookshelf
"Angle" has a multiplying and unlimited design that consists of a single unit. Increasing of the single unit by combining, a library or separator can be created in the desired measures and forms. Each unit is connected with the metals placed in the round hole and the magnets to be used together. In a small house, a small library can be created with the less number of units, while larger libraries and separators can be created in large spaces.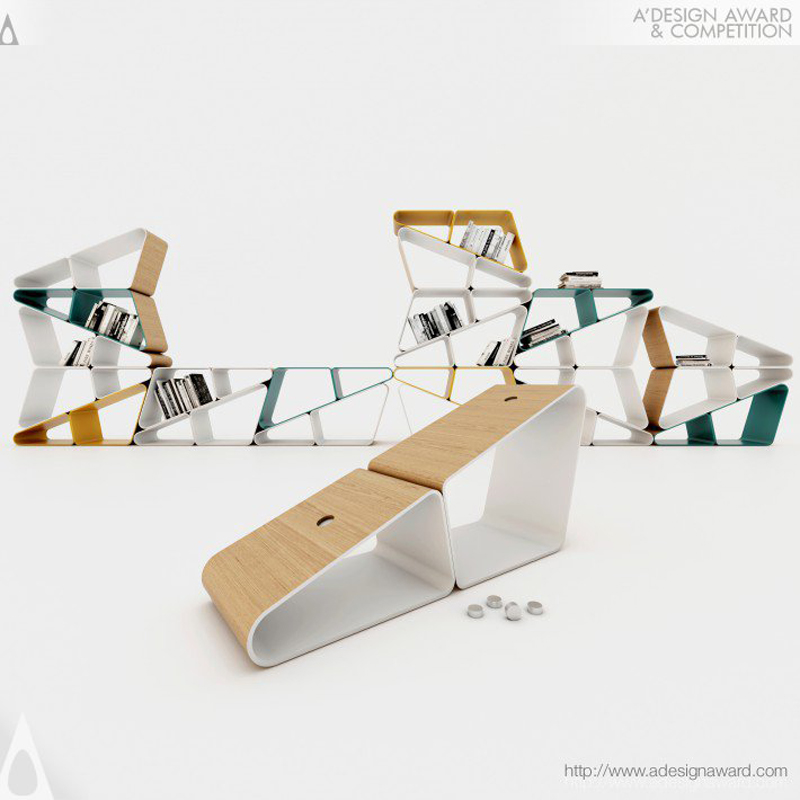 Stocker
By FREUDWERK, Matthias Scherzinger
The consistently implemented design principle ensures a high degree of flexibility. This wooden chair combines aesthetics with functionality. Stacked onto each other, it can easily be stored and due to its innovative design, stocker can be pushed completely below a table. The inspiration was to create a type of chair for the time today, for a flexible and dynamic lifestyle without using hightech materials. The result is a lightweight chair, 100% solid wood manufactured in tradition. techniques.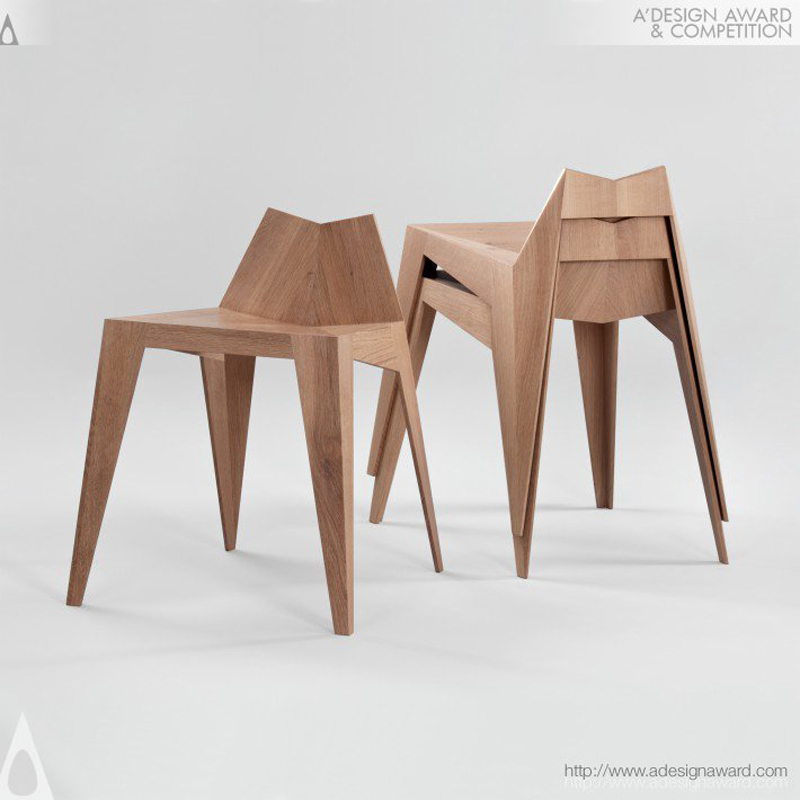 Binhi Multifunctional Bench
By Ito Kish
Binhi means seed in Filipino. The collection is inspired by organic forms, and of these the seed is primary. One of the most important features of the Binhi collection is its faithfulness to the purpose of the seed- growth. The smallest piece nurtures vibrant crawling greens, while the medium-sized one supports a growing tree. The largest piece seats multiple persons. Here we hope to foster human relationships. It is in communication and interaction with his kind that human beings grow.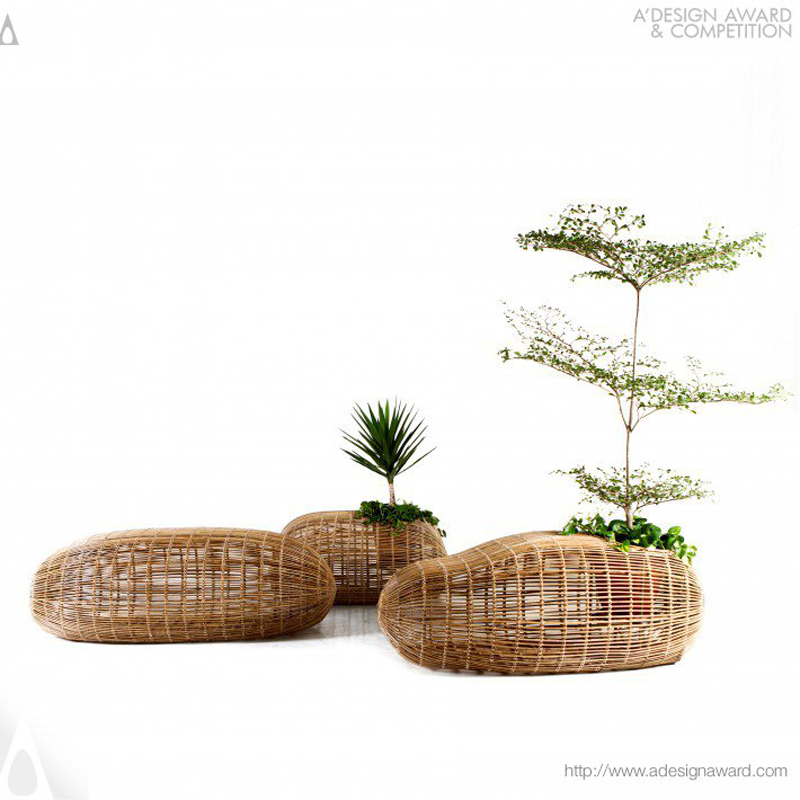 Sagano Bamboo Furniture Chair and lamps
The aim of this project was about finding new possibilities and aesthetical features connected to the use of bamboo to find some interesting features of using bamboo in furniture. So Minkina has developed her own technology of rolling bamboo veneer and to use this material in a very innovative way. Bamboo is very trendy right now, especially for environmental reasons, in fact bamboo is so fast-growing that its life cycle is a way shorter than using other trees, therefore making the use of this wood more efficient. Bamboo veneer is having an exceptional texture and mechanical properties and besides having actual environmental impacts, it made the perfect solution for my design.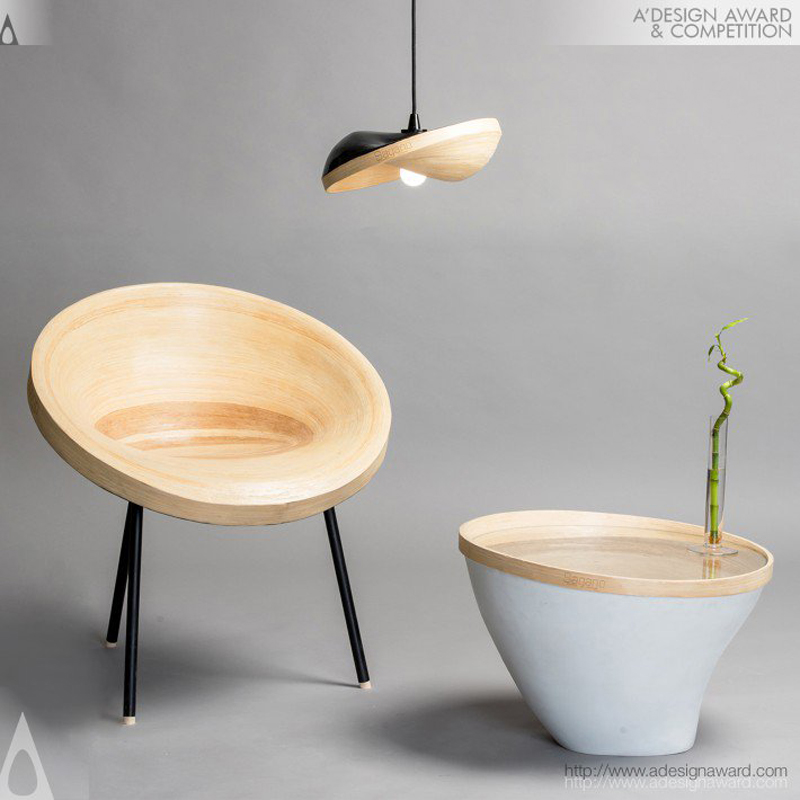 Vacuum Glow Clock
By Vacuum Glow
Our idea to create a quality VacuumGlow clock has evolved from the idea of continuity. We appreciate vintage and do not overload it with trendy features. We have kept all the exclusive vintage parts to it while adding only the absolute essentials. We have combined gas discharge indicators and advanced technologies in order to create an unusual and upmarket VacuumGlow clock. Now we understand how truly inspiring time aesthetics can be.