Launching soon: Playtype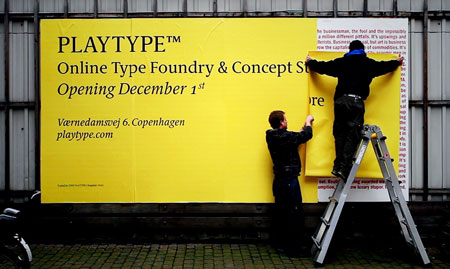 e-Types just redesign their website and announced the launch of PlayType: their online type foundry. It will feature over 100 new fonts designed by e-Types and their partners.
A concept store will also be open in the center of Copenhagen, where you will find a number of products and editions. Visit the Playtype website to subscribe to the launch announcement, you will also get a free font: Zetta Sans.