3 Amazing TipoType Fonts
A great deal to build up your font library with professional fonts at a cheap price. For only $17 instead of $417, you'll get 3 professional fonts for both desktop and webfont use.
Here are the fonts included:
Economica Pro
A nice condensed sans-serif font that works very well at little sizes.
Rambla
Rambla is a humanist sans for medium-long texts. It's slightly condensed, with a generous x-height and short ascender/descenders.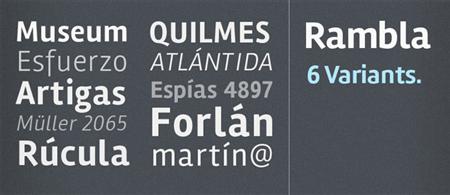 Quiroga
The main objective of this type is to count with the necessary signs for Latin America, this is to say, that has the set of characters used in official languages and in dialects.