Neue Haas Unica: get the best Helvetica alternative for only $99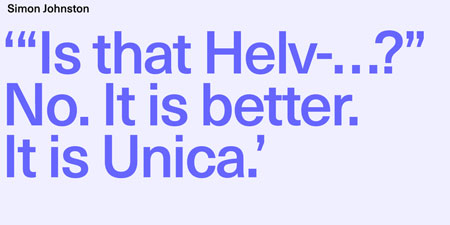 Helvetica is a great typeface. Many people think it's overrated, and they may be right, but it's still one of the best sans-serif font families. The problem for many designers is that it's also very expensive. Of course, high price for a quality typeface makes sense, but it's still a lot of money to spend for a freelance designer.
Neue Haas Unica is your chance then, especially now. For its launch, this gorgeous sans serif is sold with a 75% discount, at only $99.-.
Published by Linotype, it is a solid font family that will not disappoint you with many weights and styles. So what are you waiting to get it now? Don't miss the chance.