A custom font for NBA superstar Kobe Bryant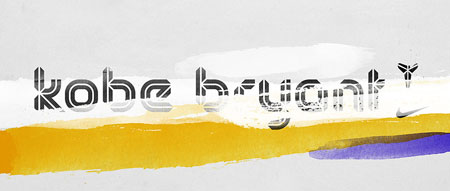 Nike takes good care of the branding for the superstars that helps promote the company's products. Kobe Bryant is the latest to get a significant rebranding, and in his case it involves the creation of a custom font.
The logo and typeface were created by Sawdust, a London-based creative agency.