Monotype releases Helvetica Now
Drawn at the end of the 50s, the Helvetica typeface seemed to be set in stone, with very little changes to the original design since its creation. This largely comes from the near-perfection of the design and the out-of-time look-and-feel of the font.
In 2019, Monotype is finally releasing an updated version of Helvetica with "Helvetica Now". This "risky" redesign went smoothly, as the incremental changes all seem to be very appropriate.
At first sight, the typeface has not changed much, but once you look a little closer, you can see that several variations have been added to it, such as the possibility to add round periods or the re-drawing of some glyphs. Some new symbols have also been added to correspond better to the modern use of the typeface.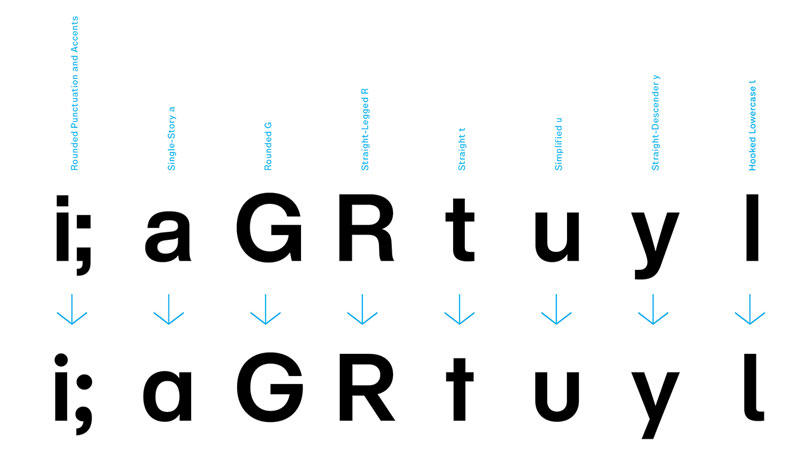 This new version of Helvetica, more modern and contemporary, is very welcome and will rejoice many designers. At the moment, to celebrate the launch, Monotype is selling the typeface for only $149 for the whole package of 48 variations, or for $35 for a font.