Sushi Meets Typography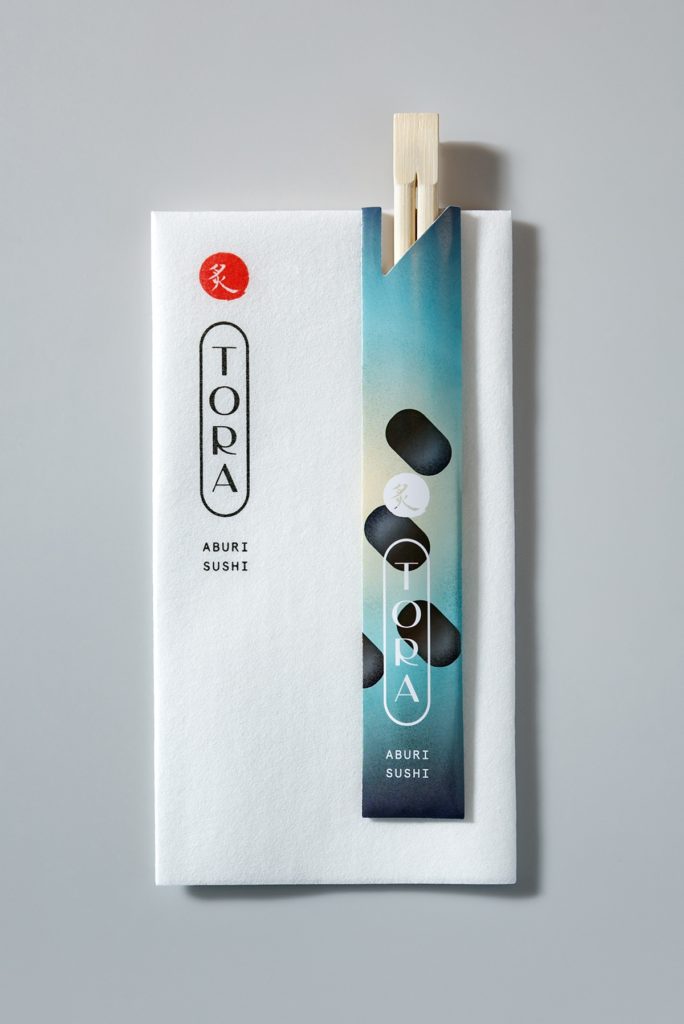 For its Japanese sushi train concept in Toronta, Canada, Tora wanted a design to represent the blend of technology and tradition.
The logo's typography uses a custom typeface created just for the branding of Tora. The font is inspired by Japanese characters, and adds a modern touch with sharper endings. The design project was handled by Glasfurd & Walker.