Typographic posters in Hebrew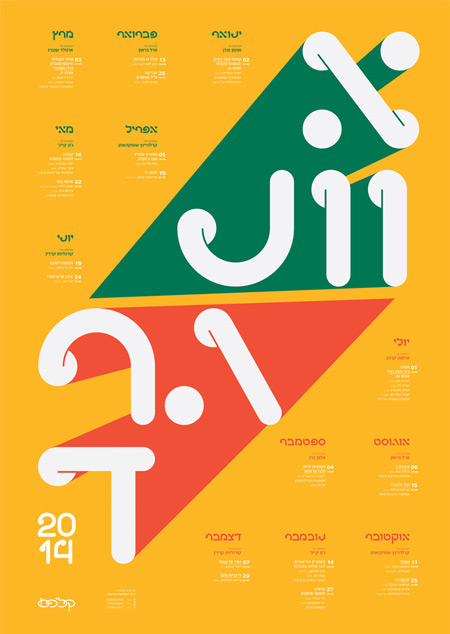 It's not everyday that you see graphic design in Hebrew. I've always been fascinated by non-latin characters, so I was happy to see these typographic posters made by design students from the Shenkar College of Engineering and Design in Israel.
The students were briefed to create posters without using images, so typography, form and color was all they had (some would argue that it's a lot already). The quality of the work is excellent, you can check out more on this website.