Alphabet for Alphaville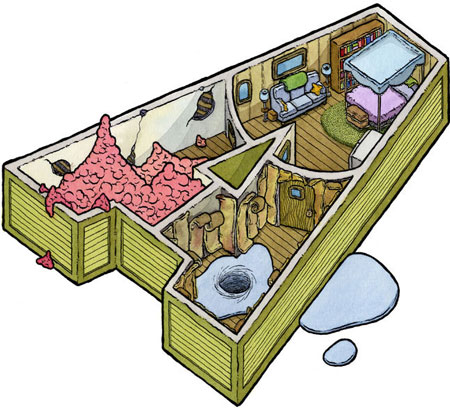 This lettering project is the work of Teplin Studio, who took a good look at what happens inside each letter.
The letters of Alphaville were drawn with pen, ink and watercolour. They were drawn for the walls of the library at Johns Hopkins Children's Hospital in Baltimore. You can purchase a bound book with all the illustrations on this page.