Volume: a new publishing platform for lovers of print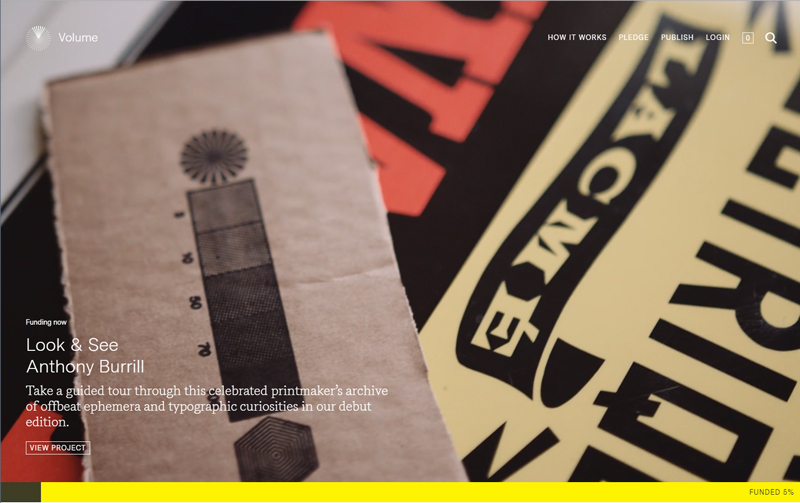 With the appearance of the Internet, the world of publishing has totally changed in a few decades. Some publishers disappeared within a decade, others have adapted and continue to do so.
Volume is a good example. The start-up launched very recently a platform that allows artists and designers to publish illustrated books. Vol.co hosts time-limited campaigns to fund the books, then sells the book. Think of it as an editorialized crowdfunding platform hosted by a publisher for creators. The whole project is backed by Thames & Hudson, an experienced publisher that will help it get exposure quicker.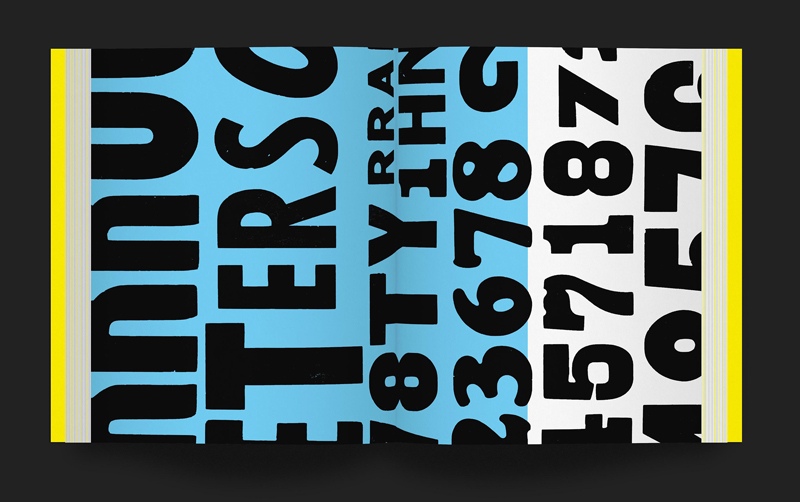 On the website, you can currently see a selection of the first projects hosted. Look & See is the first one, and it should appeal to type lovers. The book takes you into the world of print lover Anthony Burill, a collector of type ephemera and all printed matters. On the picture below, you can see the different types of rewards you can get by supporting the project.
Some other upcoming campaigns are already announced. While some are not type-related, but still gorgeous, we can already see a small preview of cool typographic books to come, like "A to Z" by Takenobu Igarashi, a high-spec monograph on the Japanese designer's three-dimensional typography works.