Headlines: A New Sans-Serif Typeface By Anita Jürgeleit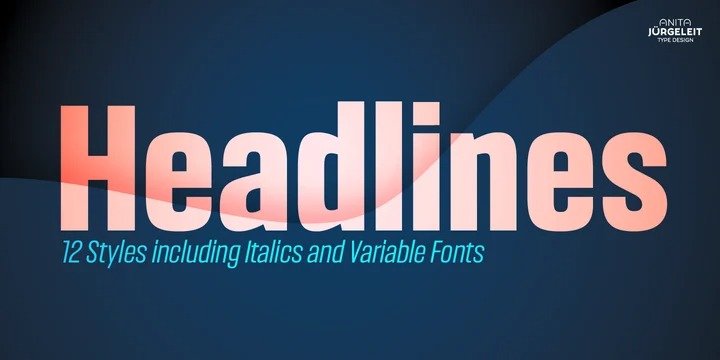 As the name suggests, Headlines was designed just for… headlines! It comes in 12 styles and variable fonts to make the most out of it, as well as awesome ligatures. Variants were created for difficult letter combinations, such as fy, rf, tz, and more.
It was designed by Anita Jürgeleit, a German type designer with an impressive type portfolio. For a limited time, Headlines is available on MyFonts with a 60% discount on the full typeface.